Controlled Substances in Euthanasia Work is presented by a previous veterinary practice owner to increase DVMs, Practice Managers and Licensed Technicians Federal DEA regulatory compliance awareness, meet opioid continuing education requirements, reduce risk and discuss improved and simplified controlled substance record keeping and inventory controls. The presentation also includes a special regulatory emphasis for mobile, part time and full time end of life veterinarians and their staff members. 
Part 3 will focus on specific DEA regulations for end-of-life practitioners and staff members.
1

Controlled Substances in Euthanasia Work (Part 3)

Controlled Substances in Euthanasia Work (Part 3)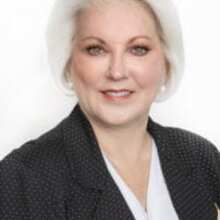 Jan Woods' health care career has spanned over thirty years in both human and veterinary medicine. Ms. Woods' most recent positions in human healthcare were in senior management with national healthcare companies. She was the Vice President of Operations and Development for Care Net Health Systems based in Nashville, TN. and the Vice President of Operations and Development for Communicare and NBC HealthCare, based in Fort Lauderdale, FL. In 2001, Ms. Woods moved into veterinary medicine as the Hospital Administrator for Veterinary Specialty & Emergency Center of Kansas City, (VSEC). From May of 2004 through March of 2016 she was the Co-Owner, Hospital Administrator and Vice President of the Veterinary Specialty Center of Tucson, (VSCT), a 24x7, 31 DVM, 100 employee specialty and emergency hospital. From 2018- 2020 she was the Director of Education & Regulatory Affairs Manager for Cubex, LLC. In 2020, Jan became a Zoetis Key Opinion Leader and a member of the Epicur Pharma Advisory Council. She joined Veterinary Business Advisors as their Regulatory and Operational Consultant. Jan also writes frequently for Veterinary Practice News. Jan owns two companies: AskJanForHelp.com and Veterinary Management and Marketing Specialists. Jan speaks and consults with veterinarians nationally on a full-time basis. Her areas of expertise encompass compliance with DEA regulations, as well as other state and federal regulations, clinic and hospital practice management & operations, human resources, finance, and marketing. Jan served as a two-time President of Veterinary Specialty Practice Alliance (VSPA). In 2012 Jan received the National Association of Women Business Owners (NAWBO), Southern Arizona Woman Business Owner of the Year Award. In 2010 & 2011, Ms. Woods was an award finalist for the Athena International Award. She was also selected in 2011 as one of the "Committee of 100 Women by the Girls Scouts of Southern Arizona Sahuaro", nominated for The Tucson Women of Influence award in 2010 & 2011 and received the Certificate of Special Congressional Recognition in Outstanding & Invaluable Service to the Community in 2010. In 2020, Jan became a Key Opinion Leader for Zoetis Animal Health, an Epicur Pharma Advisory Council Member, and a Regulatory and Practice Operations Consultant at Veterinary Business Advisors. In 2021 she co-authored the Controlled Substance section of the AVMA-PLIT Veterinary Safety Manual. Jan presented to the American Veterinary Medical Law Association (AVMLA) at the American Veterinary Medical Association conference in Oahu, Hawaii in 2006 on Controlled Substances 101: How & Why You Must Comply! She repeated an updated presentation on the same topic at the AVMA/AVMLA conference in Washington D.C. in August of 2019. Jan's RACE approved presentation entitled "Controlled Substance 101: How & Why You Must Comply!" satisfies most state's mandated opioid training requirement. Jan Has been presenting regulatory and practice operations/management topics since 2006. She continues to present Controlled Substances 101: How & Why You Must Comply!, as well as other exciting management topics at various State VMA conferences, national veterinary conferences (Fetch, WVC, VMX, etc) and private veterinary meetings for Zoetis, Cubex, Epicur Pharma and other corporate sponsors around the United States on a full time basis.